Through Mind Into Matter, Allie creates space for people
to explore their inner world, ​connect with their true self, and guide their life based on who they truly are
- embracing intuitive wisdom and creative resilience to chart their own way-
​
Mind Into Matter integrates the philosophies of:

:: Current Piece ::
​"Learning How to Be the Writer of Your Life"
I'm not someone who considered myself to be a writer. At least not as an adult person. As a child, I did though; I would lie on the floor my bedroom and craft binders full of stories, sketches of imaginary worlds and dramatic tales. I would build worlds that my little 10-year old self could delight inside of, where the act of writing could occupy me for hours alone.
Yet with time and school, I stopped enjoying writing. I lost my connection to it when my imaginative lands got lost in paragraphs, on specific topics (that I may or may not find fascinating), with periods and appropriate punctuation.
It wasn't my way with writing ... so I had to re-learn a new way.
​
Read the
full Medium Post here
.

Upcoming Events:
The Possibilities Emotional Intelligence Seminar - August 10-12th in Washington DC.
Learn more and register for the event here
.
The Possibilities Seminar is a deep dive into your personal growth & development through the lens of Emotional Intelligence.
This three day, transformative weekend is designed create more conscious awareness of yourself, and your innate power of choice for your life. Throughout the workshop, you will learn to become an observer of your own (often unconscious) mindsets, beliefs, and behaviors that are driving you, and how these create the actions and results you are experiencing in your life.
From this place, you will discover a wealth of tools, skills and perspectives from the Emotional Intelligence toolkit that empower you to shift your beliefs, behaviors and choices, helping as you to have greater awareness, influence and ability to create the results and relationships that you desire in your life.
Come join us for a deep, powerful, and life-altering journey.

Past Events:
Soul Writing is a practice of learning to open up to yourself on the pages of a journal through a deeply expressive form of writing that reveals a deeper layer of insight, wisdom, connection to your true self in the process. Come join me to learn this practice, explore what it feels like to open up to yourself in this way, and discover how you can weave this connection into your every day life ...
Here are two ways coming up to learn about this practice:
1) Virtually - workshop on May 16th at 7:30pm EST -
info here
.
2) In-person - workshop in DC on May 19th at 1:30pm -
tickets can be found here
.

Allie works with individuals through one-on-one coaching, and groups through facilitated experiences.
Organizational Clients include:
Past Pieces:
Powered by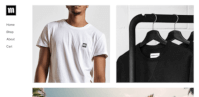 Create your own unique website with customizable templates.