A few months ago, I woke up at 3pm to see the house across the alleyway from my apartment go up in flames. Two people died, firemen were injured, and the home flared into ashes. I was horrified. A mere 200 feet away from me - death, destruction, loss of life - and yet I was not physically harmed at all. I struggled to understand. And I processed the experience, I was struck by immense depth of how lucky I was to be safe, and how grateful to wake up the next morning with my life, my breath, and my own home fully intact.

Some days I use this thought to remind me that no matter the dramas or imperfections showing up in my life, I woke up and I am alive today. That is a great place to start.

Powered by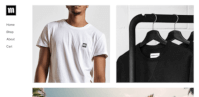 Create your own unique website with customizable templates.