I've been in the thick of transition this December, and

on top of the 1,001 things 'to do' around the holidays,

I have felt unsteady. It's compelling to rush through it all and get to January 1 so I can start again with 2016. Yet I know that's not making the most of this beautiful moment "in between."

A few weeks ago, my brilliant friend Christian Duell of

Be Awesome

in Melbourne, Australia had a chat about transitions, and we recorded our discussion. In it, we share our rituals around the new year, practices for staying in touch with ourselves throughout the process, and an approach to moving into transition with a different energy.

Have a listen below:
Powered by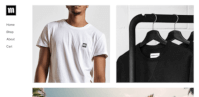 Create your own unique website with customizable templates.